FOR THE HOME: accessorizing with trays
I have always wanted a white tray for our coffee table. And when I didn't find the perfect tray for a while, I decided to make use of my quiché pan (seen HERE)! But a few weeks back I received an early morning call from Kathi, telling me about a sale on Westwing where she saw a set of 2 white trays. At first I wasn't sure about the faux croco material, but I decided it would be a fun texture to change things up a bit and I was super smitten with the shape. Plus, the price was a steal at 40€ for 2 trays (one is slightly smaller than the other). When the trays arrived about a month later I was a bit disappointed, because they aren't necessarily of the best quality! But you can't tell from the distance and for now I am loving the smaller one on our dining table and the bigger tray for the coffee table. And I have actually grown pretty fond of the faux croco – kind of loving it now, just like our bedside tray tables (even though the quality of those is definitely better)! As most of you know I like to move things around the apartment and re-decorate every once in a while, so here is a look at how I have been styling the trays in the past few weeks: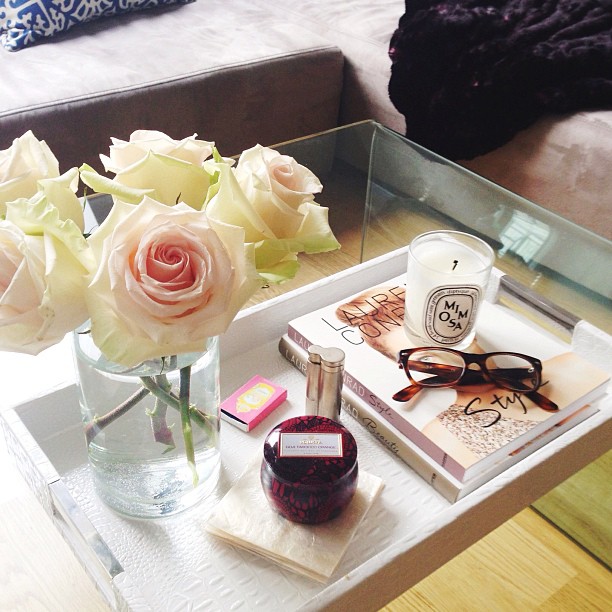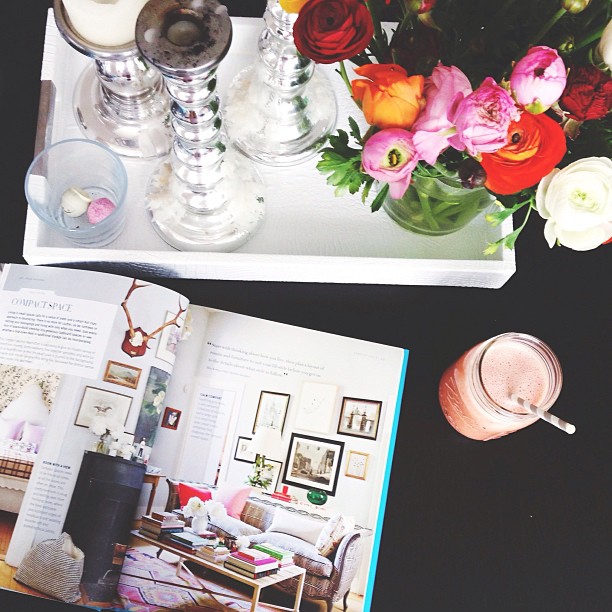 Btw, the book on the picture above is "Decorate" by Holly Becker, a current favorite in terms of home inspiration. I can highly recommend it for anyone in the process of decorating – or simply for a bit of inspiration to dream about!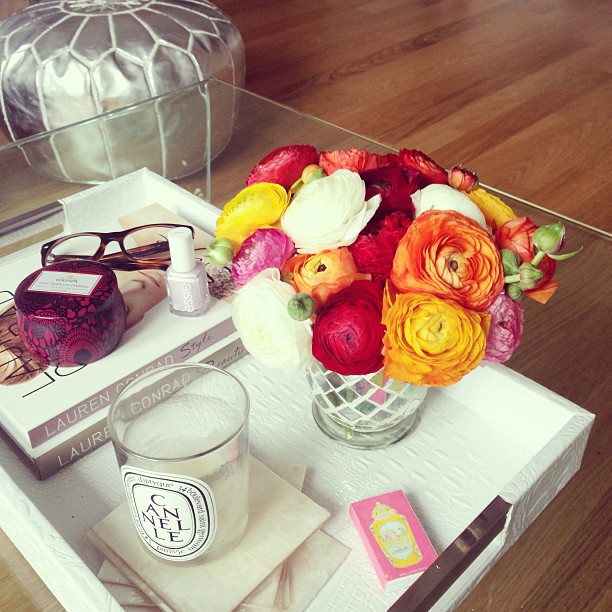 How do you guys like the trays? What do you think about the faux croco?