Whenever the sun comes out I immediately think of my white pants while mentally putting together my outfit under the shower in the mornings. Just like last Wednesday when I woke up to a blue sky and a forecast of 22°C for the afternoon. Light blue denim paired with white and a pop of red was my choice for the day at the office. We even managed to grab a scoop of ice-cream during our lunch break and enjoyed the sunshine for a few minutes.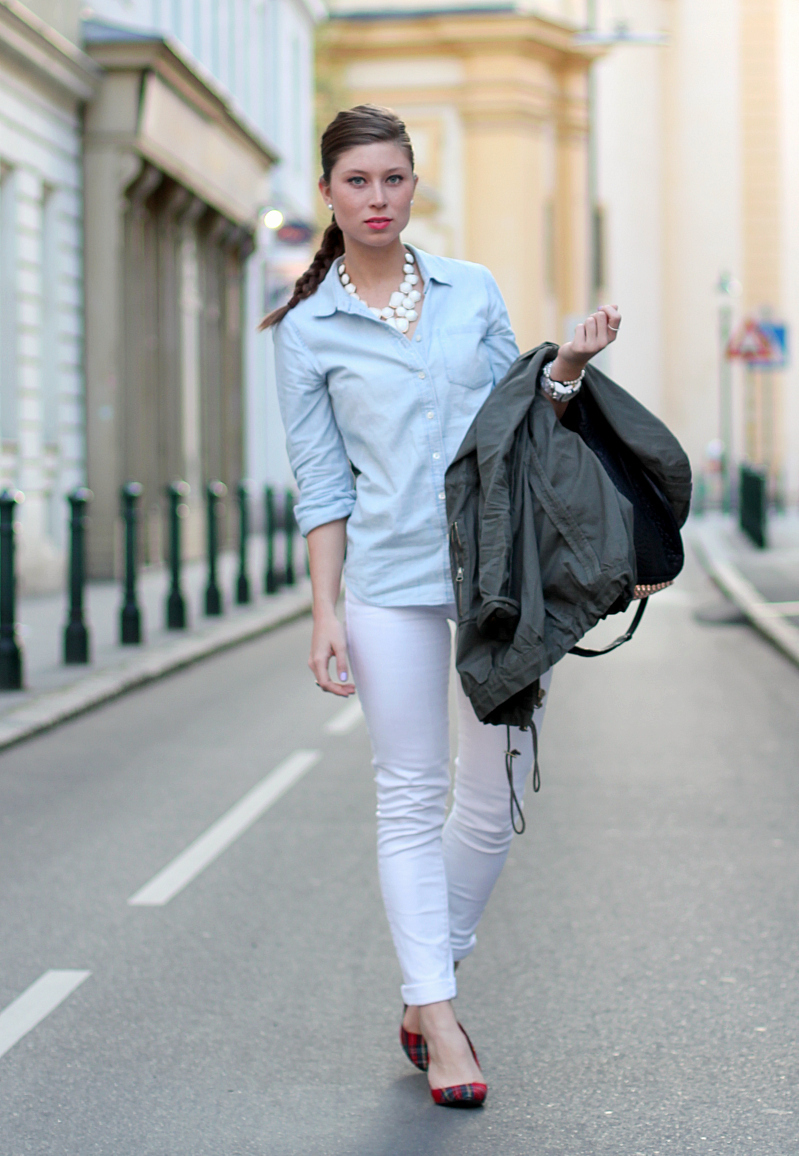 J. CREW: denim shirt
TALLY WEIJL: white skinny jeans
ZARA: red heels & leopard belt
ALEXANDER WANG: rocco bag
FOREVER XXI: necklace
DIOR: lipstick "lucky"
PS. As you guys are reading this I am packing my bags and getting ready to leave on a little mini vacation with Mike ♥ Even though we're not in California this year (we usually spend Easter there with my family), we are spending a few days away from home to relax and basically do nothing but cuddle by the fire, lounge around in bathrobes and enjoy some amazing views of a gorgeous lake. You'll find out where exactly we're heading in Monday's post :)
**A big Thanks to Sonja for snapping these pictures after work on Wednesday!!