When we booked our vacation to escape freezing Austria for some vitamin D in Mauritius, the last thing that was on our mind was a cyclone and daily down pours. There are a lot of things you can change, but the weather is definitely not one of them. We've been on the island for a week now and rain has been on the daily agenda. It has been a bit of a bummer because we had so many cool day trips and things planned, most of which were cancelled due to the dangerous weather conditions. But at least I can make use of the current thunderstorm to write up a new blogpost for you guys…
For this year's tropical Winter getaway, we booked a trip with friends. Originally the plan was Thailand over NYE, but as prices for flights and accommodation sky-rocketed we decided to postpone a bit and Thailand turned into Mauritius. Since the whole point of traveling with friends is to spend time together, we wanted to stay in a house for the first part of our trip. I fell in love with the Heritage Le Telfair last year on Mauritius and remembered that they also showed us some of the villas along the golf course in Bel Ombre. Said and done, a villa at Heritage Resorts was booked.
The villas on the Domain de Bel Ombre are set in a beautiful natural surroundings in the unspoiled southern part of Mauritius with views of the serene tropical landscaped gardens, the Fréderica Nature Reserve and the Indian Ocean. Not to mention that every villa comes with an outdoor kitchen + BBQ and infinity pool. As part of the Heritage Group, villa guests can take advantage of all the services and amenities of the two 5 star resorts on the Domaine, dedicated trendy beach club as well as the award-winning Heritage Golf Course.
One of my favorite parts of Heritage The Villas was the fact that every villa comes with its own golf cart to roam around the Domaine. We usually drove down to the resorts on the beach for breakfast and the gym, but loved coming "home" to our private space for the afternoons and evenings.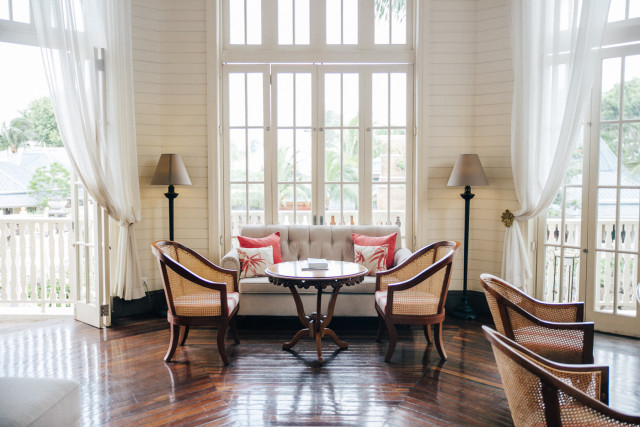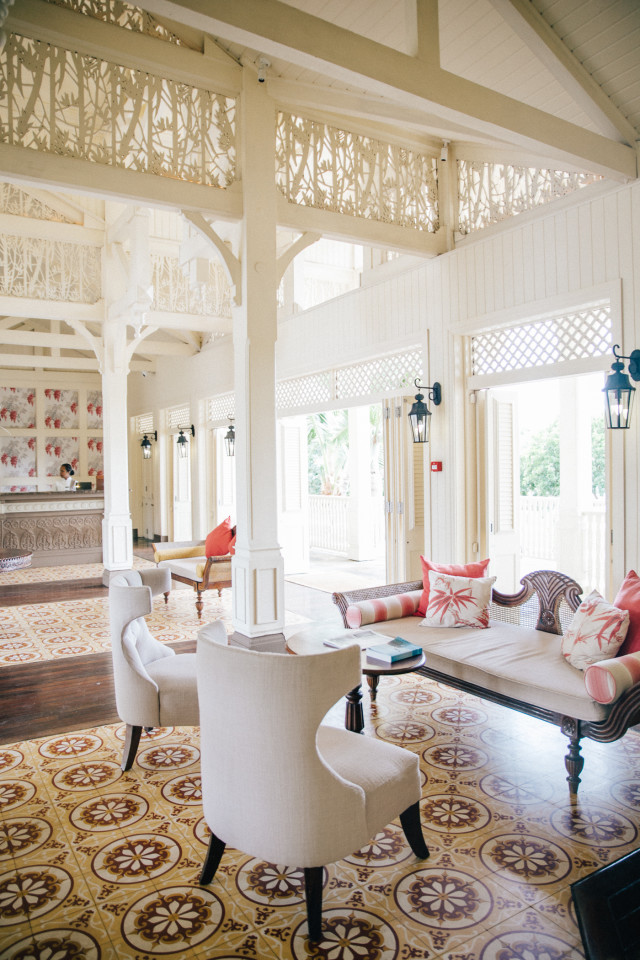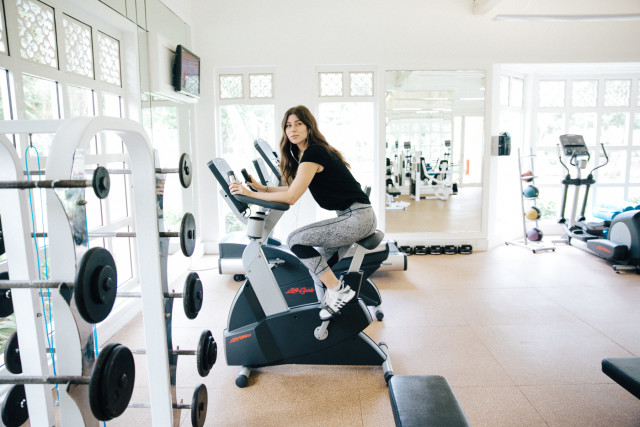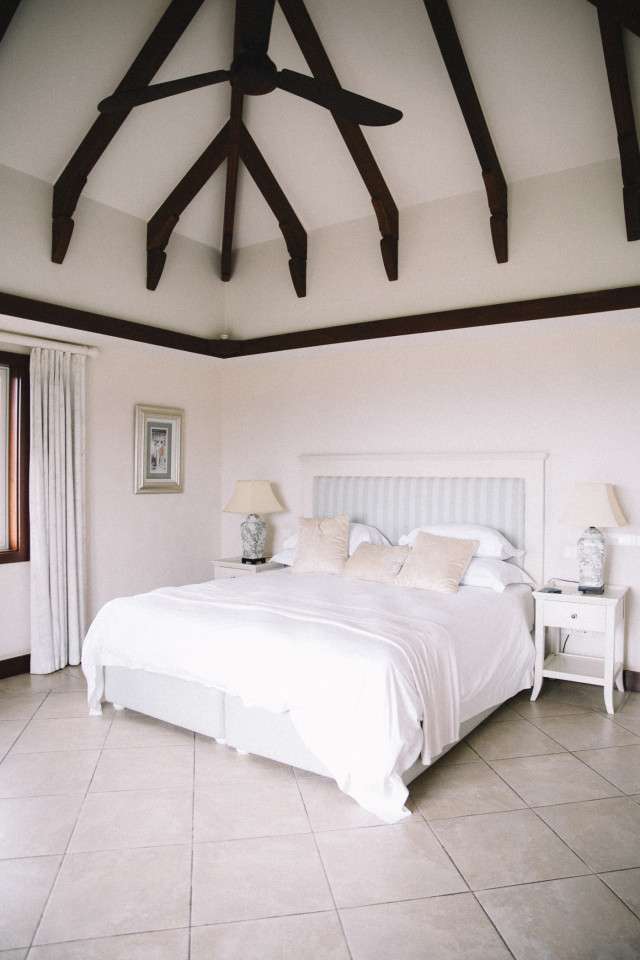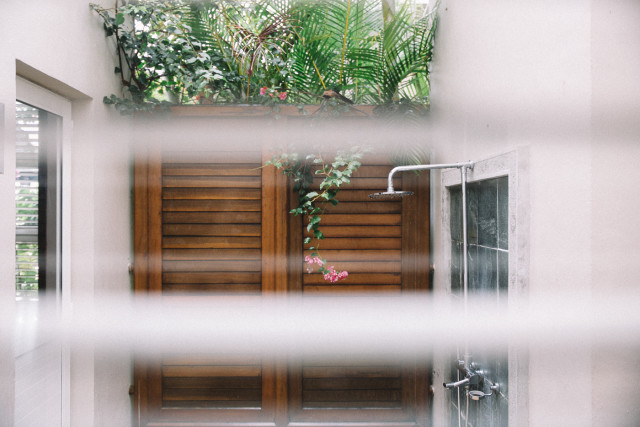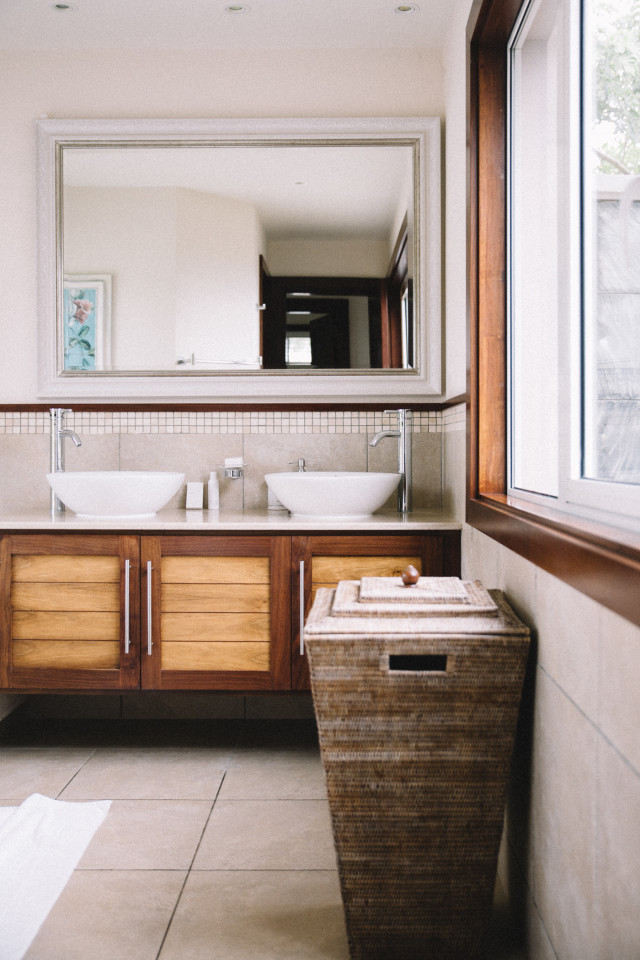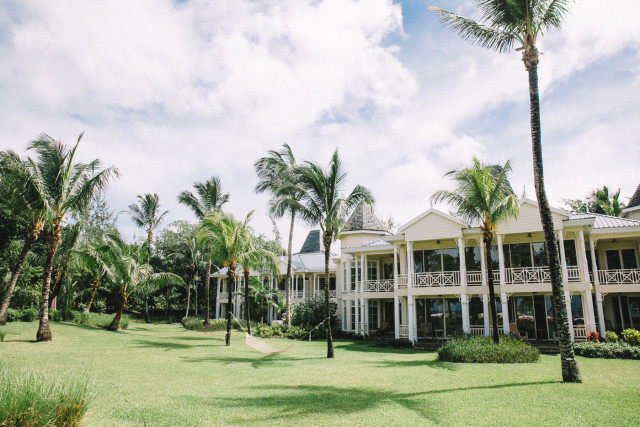 With the Cyclone Carlos in full force on the first 2 days of our trip, we were on a level 2 warning and were asked to stock up on water and food supplies and not leave the property. Never have I been happier about not being in a hotel. With the villa, we were able to cook together, work out and make lots of banana daiquiris to keep us distracted from the weather. I think if we would have been at a hotel, we would have all been stuck in our rooms watching TV and not spending any time together.
The fully stocked kitchen was super impressive and perfect for our daily cookouts (those that have been following the trip on Snapchat or Insta-Stories know what I am talking about). The view over the Domaine was incredible (when it wasn't raining) and if you happen to be a golfer, you'll be in heaven at the Heritage Resorts. Our villa (No. 69) could have easily hosted 4 more people, so it is also ideal for families or even larger groups of friends.
The only thing that could be improved is the wifi speed, but then again vacations should be spent offline anyway. As you guys know, the hair dryer is always my personal pet peeve. There was one available in every bedroom but not necessarily the best I have ever seen. Luckily, tropical vacations are the last place I think of using a hair dryer, so it stayed stowed away all week and I let the humidity and natural curls just do their thing.
Pricing: The 2-bedroom villas start at 499€ per night and the larger 4-bedroom villas are around 800-900€.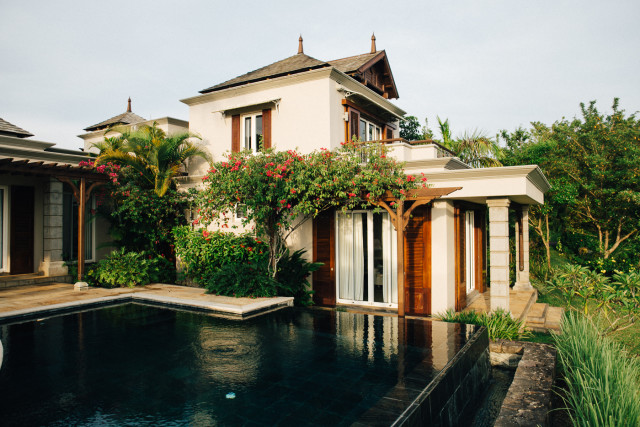 *thanks to Heritage Resorts for the wonderful stay.