I've never been big on the idea of celebrating Valentine's Day. But I think girly nails in pinks and reds are always fun. So whether you're celebrating the day of love or not, this little nail tutorial certainly adds a special touch to any regular manicure.
What you'll need:
– fine glitter (mine is from a crafts supply store)
– 3 shades of nail polish
– tape & scissors
– toothpicks
– a top coat
**a small brush, a piece of paper (not pictured)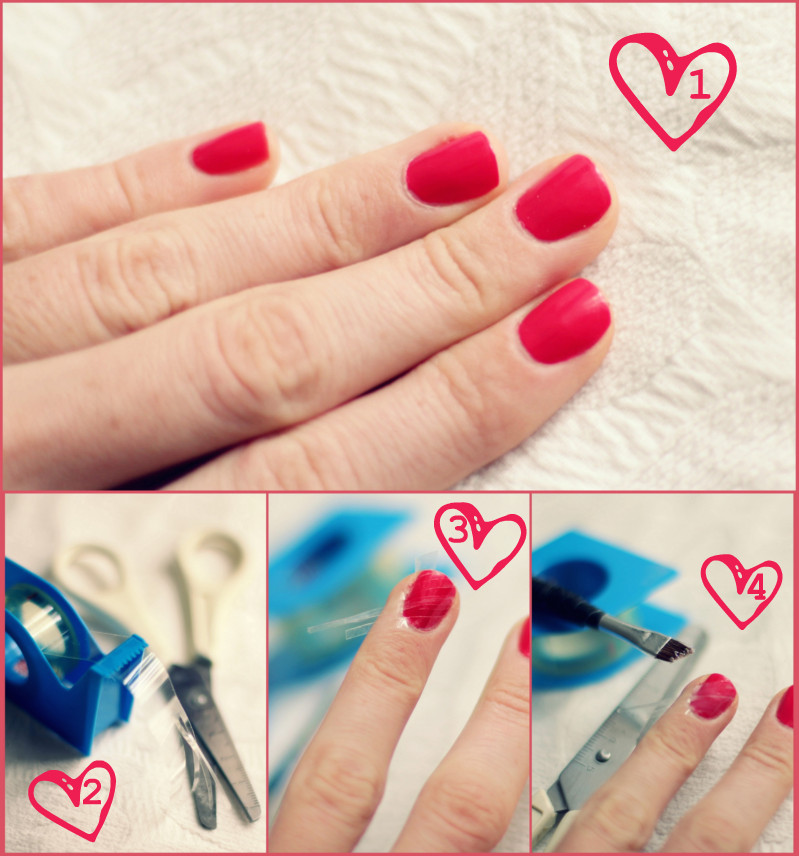 1. start out with 2 coats of a basic pink or red. (I used Dior 659 "Lucky")
2. cut the tape into thin strips.
3. stick the tape to the nail, creating diagonal lines.
4. apply a coat of the lighter shade of polish (I used O.P.I. "pink-o de gallo") between the strips of tape & add glitter onto the wet polish with a small brush.
5. carefully remove the tape.
6. place a drop of the darker shade (I used O.P.I. "royal rajah ruby") of nail polish onto a piece of paper & dip the tip of the toothpick in it.
7. form the shape of a small heart on the corner of the nail using the toothpick, finish with a top coat.