Last Wednesday seemed to be everyone's favorite day to host an event. I had 3 invitations, 2 in the morning and 1 at night, and inbetween I had to squeeze in 5 hours of work – busy bee! Here's a little rundown of the things I saw & did that day :)
– The day started with a 9am press presentation at Kiehl's for their new Aromatic Blends. I knew this was one event I didn't want to miss, because as most of you know by now I am a HUGE Kiehl's fan!! Plus, I had gotten a little sneak-preview of the new blends, back when I was organizing the giveaway for you guys. My favorite scent by far is the "Nashi Blossomg – Pink Grapefruit" and I can't wait until it finally hits stores in November!
– Next stop – 10 am – was brunch at the Steirereck Restaurant for the presentation of the new "MyWachau" app. It is not every day, that press events are hosted in the #11 best restaurant in the world!! It was such a delicious experience and I can't wait to finally download the new app, once I get my hands on the iPhone 5 (yess, bye bye Blackberry). Mike and I love visiting the "Heurigen" of Vienna (i.e. HERE) and the Wachau area is only about a 30 – 40 min. drive. The app guides you through the area, providing inside infos for wineries and Heurigen.
– The final event of the day was the COS (Collection Of Style) store opening – which you guys have probably read about on most other blogs from Vienna. The evening served as a replacement for our weekly girls nights, since all 4 of us were invited – and I can honestly say it was the funnest store opening I've ever been to! Fingerfood & drinks my Motto Catering ♥ a great DJ and lots of people, ready to shake their stuff! At one point the entire store was dancing, until the police came and shut the party down. I even managed to do a bit of shopping, but was too lazy to try the stuff on & now 75% of the things are the wrong size … going back tomorrow to exchange most of the things. Here are some pictures: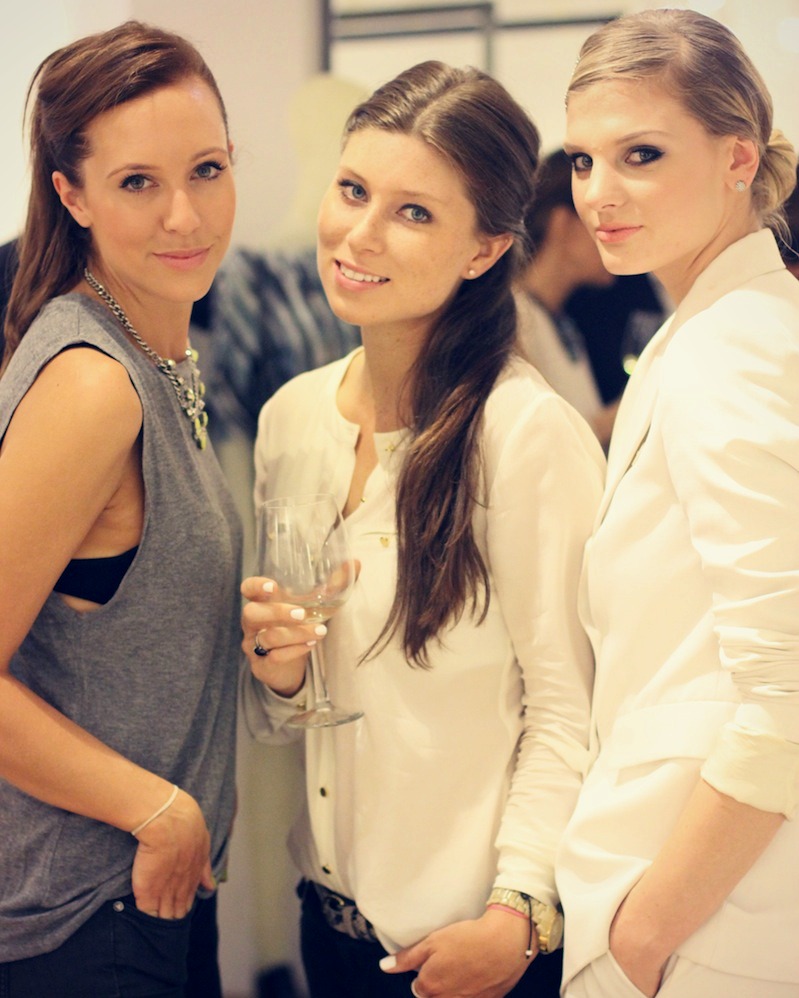 {girls, girls, giiiirls ♥ with Kathi & Sonja – picture stolen from Miss Fashiontweed}
{loved this version of our weekly girls night!! with Judith & Kathi}